Dear readers,
once again I am a joyous participant in an exhibition.
The exhibition itself – organized by the Master's program Photographic Studies – complements the international symposium "Between Realities" at the University of Applied Sciences and Arts Dortmund.
\ the exhibition \
"The contributions of this fourth exhibition in the series #photographic #studies disclose insights into BA and MA projects, which are dedicated to the examination and visualization of a factually ambivalent and often seldom consistent reality, while experimenting with the concepts of documentary photography.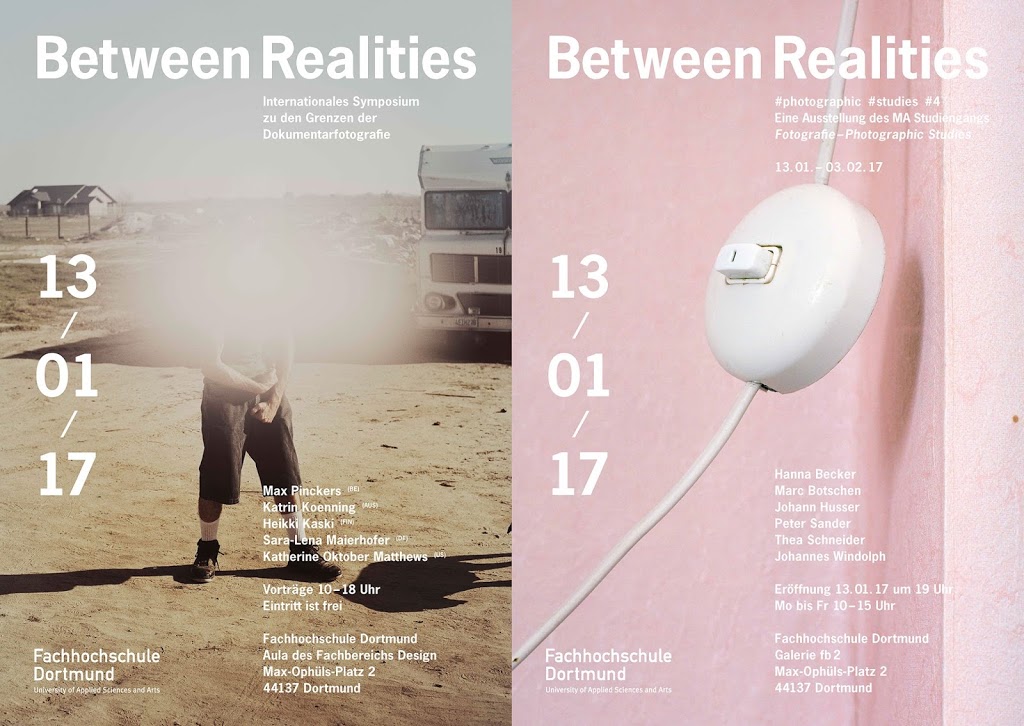 \ the symposium \
"Between Realities" is a one-day symposium addressing diverse photographic positions, which challenge the prevailing modes of visual representation and their supposed factual depiction of reality through the photographic medium.
Several international artists have been invited, who in practice blur the borders between fact and fiction, thus re-imagining and subverting the traditional visual conception of the documentary genre.
The intention of the presentations is to open a discussion about the truth of an absolute "objective" photographic replication of reality. Is the reproduction of a pictorial unadulterated "objective truth" an erroneous belief, a goal neither viable nor desirable?"

Exhibition Opening
13.01.2017 – 19:00
Fachhochschule Dortmund
Galerie fb2, Department of Design
Max-Ophüls-Platz 2
44137 Dortmund
I'll be there and I would be glad to see some of you there too.